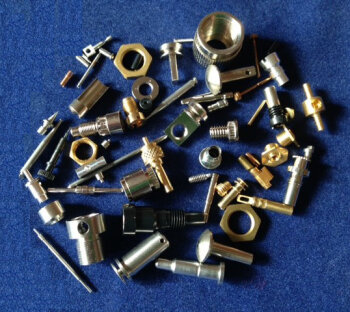 Automotive, robotics/automation, telecommunications, aerospace, molding, metrology, scientific and gas/fluid regulation industries – what do they all have in common? They all use gages and other mechanical instruments requiring high precision.
Micro Precision Components produces high surface finishes, our trademark tight tolerances, and complex geometry for instrumentation components. We machine parts from all types materials including brass and steel, as well as plastic. In addition to surface finishing, we also have the capability to knurl and thread parts among other machining processes.
The instrumentation sector is among the most diverse industry sectors we serve. Our experience includes shafts, pins, needles, spindles for dials; electrical terminals; all kinds of buttons; fittings; check valves; bushings; armature nuts; electrical contacts; electrodes; O-rings; indicator screws for various instruments; bezel screws; adjusting screws; and pressure relief valves. All of these and more are well within our capabilities.
If your product requires precision for gas or liquid flow rates, speed, RPM, temperature, dimensions, etc.—MPC can supply you with the parts you need.