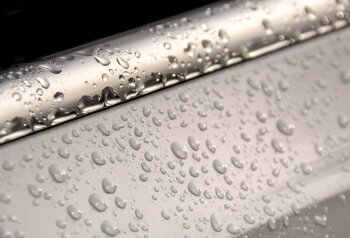 Following our last post, Micro Medical Components for Cardiac Medicine, about electroplating, a similar process often applied to precision components is that of anodization, a treatment which creates a protective, corrosion resistant coating that can be dyed for decorative/aesthetic purposes. Micro Precision Components recently produced a high precision component for a customer in oncology which is anodized with a black dye.
Selecting the Best Material for an Anodized High Precision Component
Working with the customer, we determined the best material for their tight tolerance part. Stainless steel was explored for its strength on thin wall sections of the part, but 6061 aluminum was ultimately chosen as it can be anodized, while steels cannot. Aluminum is the most commonly anodized material, but we also anodize titanium as well as other materials if aluminum plating is applied beforehand. Micro Precision Components provided engineering support by working to make slight adjustments to the part specifications that maintained the needed tight tolerances after anodization, since the plating can build up inside holes affecting fit and function.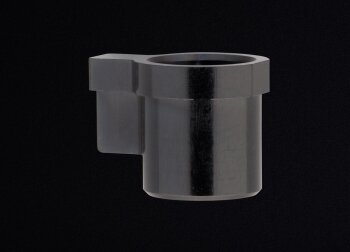 The Anodizing Process
This critical, high precision part has an internal thread which could not be anodized. To anodize the exterior surfaces of the part without anodizing the thread, a process called masking is used, which ensures plating or finishing is applied to certain areas. Most often this is done to preserve threading or electrical contact surfaces.
This oncological micro precision component was turned and plated at our facility in Switzerland that specializes in larger, tight-tolerance machine parts with complex geometries. The masked anodization process can be done to a wide variety of precision screw machine components of varying sizes, complexities, and quantities. Additionally, if appearance of your high precision part is important, but anodization is unnecessary, Micro Precision Component's high surface finish machining capabilities produce unplated, tight tolerance parts with excellent aesthetics.