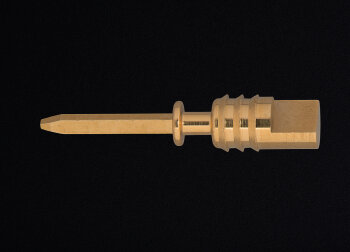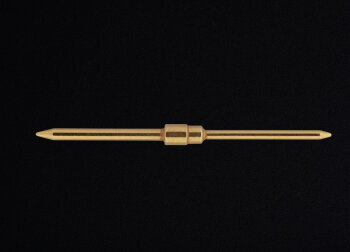 Since MPC's founding, brass, bronze, and steel connectors for the electronic industry have been one of our core businesses. These types of parts are great for our high-precision, high-volume production methods.
Most of our connectors are made on Cam machines, which allow us to make hundreds of thousands or millions of parts quickly and at a competitive price point. While we can use CNC machines if needed, Cam machines are often the better choice but are becoming more rare in the machining world, making MPC one of the few places to find high quality Cam machining
know-how.
Along with our tight-tolerance Swiss machining processes we are able to plate your parts for improved conductivity, as well as other secondary processes like annealing, heat treatment, or passivation.
Precision Electronic Part Examples
Below are some examples of electronic parts that we can make:
Coaxial connectors
Circular connectors
Male connectors
Female connectors
Connector housings
Connector pins or contacts
Connector sockets
Terminals
Send us an RFQ with your part drawing and any other requirements, and we will find the right high-precision machining solution for your electronic part!