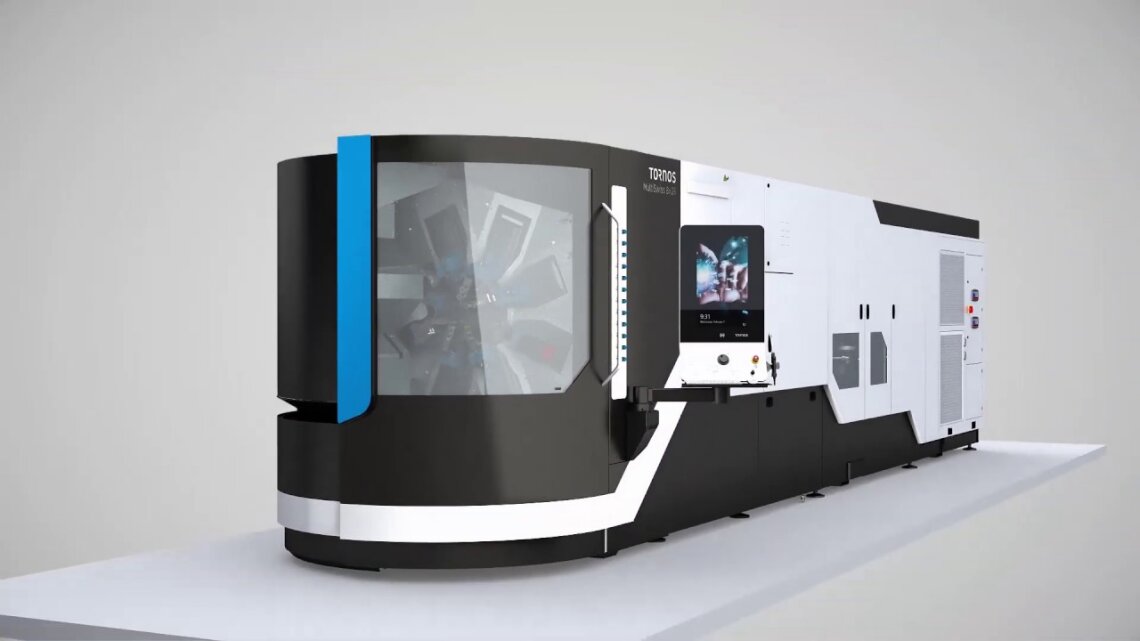 Micro Precision Components continually updates our machine offerings to better serve our customers' diverse high-precision machining requirements. We've recently added additional capacity with the Tornos MultiSwiss, a multi-spindle CNC made by one of the foremost manufacturers of Swiss precision CNC machines. Here are some of the benefits this machine allows us to pass on to our customers.
Multi-Spindle Machining Efficiency
One of the standout features of any multi-spindle machine (we have dozens!) is its ability to simultaneously work on multiple parts. With up to 8 spindles, the machine can perform multiple operations concurrently. This significantly reduces cycle times and increases production throughput, making it an ideal choice for high-volume manufacturing.
Versatility in Part Machining
The MultiSwiss is engineered to tackle a wide range of machining operations, from turning and milling to drilling and thread cutting.
High Precision Parts
Precision in parts goes without saying at Micro Precision Components, and the Tornos MultiSwiss delivers. Thanks to its robust construction and advanced control systems, it can achieve tight tolerances and superior surface finishes consistently. We can rely on the Tornos MultiSwiss whether our customers need complex medical components or relatively simple shafts and pins. It is the pinnacle of our precision Swiss CNC offerings.
Quick Changeovers
The MultiSwiss is designed to minimize changeover downtime with its quick-change tooling and setup features. Tool changes are rapid, and the machine can store multiple setups, allowing for seamless transitions between different part configurations. In fact, Tornos says the MultiSwiss "can deliver cycle times equal to those of cam-operated multi-spindle turning machines", which Micro Precision Components also uses for speed and precision.
Automation Integration
Automation is a critical aspect of modern manufacturing, and the Tornos MultiSwiss is built to integrate seamlessly with robotic systems and other automation solutions, relevant for our customers looking to utilize our assembly capabilities.
Along with further acquisitions of rotary transfer tables and additional multi-spindle cam machines, Micro Precision Component's capacity for high-volume Swiss CNC production continues to grow. Whether you need complex medical device components, tiny electrical connectors, or robust aerospace screws and shafts, MPC has a machining solution.