Micro Precision Components has been making high precision metal and plastic parts for the medical industry for more than 25 years. We are able to call upon expertise in precision machining to make medical components for everything from surgical equipment, implants, and dental implements to disposable plastic components and micro parts for electronics and medicine-delivery systems. The commonality amongst all our medical industry machining is unparalleled precision parts, no matter the material.
Despite the range of individual applications within the medical industry, there is considerable overlap among medical precision parts material requirements. Corrosion-resistance, strength, high surface finishes, and the ability to be sterilized easily are all important. So too is the machinability of the part material itself, as many medical components are geometrically complex.
Examples of high precision medical parts: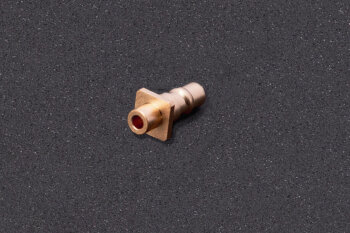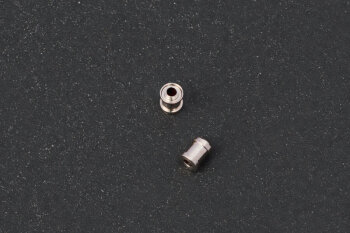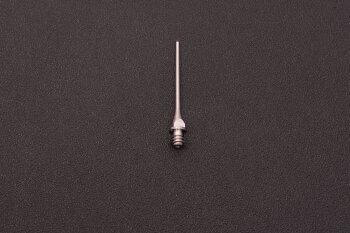 Commonly Used Materials in Medical Precision Parts
PEEK Plastic
Increasingly popular thanks to its strength rivaling some metals coupled with the lighter weight of a plastic, PEEK is the best to machine of the plastics and is resistant to heat and chemicals. PEEK plastic is better-suited to our high-precision machining processes than most other common plastics.
PTFE or Teflon Plastics
Widely-used in implants and other medical devices, PTFE is exceptionally resistant to high temperatures and is chemically inert, meaning it resists reacting with just about anything. PTFE's downside compared to PEEK or Delrin is that it can be challenging to machine, particularly for complex parts.
Delrin Plastic
Another high-performance, strong, and chemically-resistant plastic, Delrin or Acetal is easily machined but not easily bonded and is not resistant to UV or strong acids.
303 Stainless Steel
Our most widely-used material for medical part applications, 303 is the gold-standard in machinability as far as steels go, and is an excellent all-around choice, especially when components are geometrically complex. We have machined tight-tolerance dental parts and surgical instruments as well as medical electronics parts from 303.
316L Stainless Steel
Similar to 303 but with improved corrosion resistance, 316 is a common choice for implantable medical devices. It is non-magnetic and biocompatible but is still well-suited to our Swiss precision machining processes.
17-4 PH Steel
Commonly used in medical instruments and tools, 17-4 PH steel can be heat-treated to high hardness with a combination of strength, corrosion-resistance, and machinability, making it a great choice for high-precision machining for the medical industry.
Titanium
Available in Grades 2 and 5, titanium is most often used for medical implants and implantable technology like pacemakers thanks to its strength, lightness, and biocompatibility.