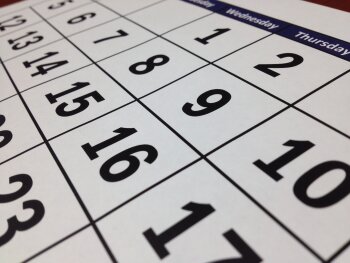 A customer in the security industry who was starting a new project needed to reduce their component production lead times but were using two materials — phosphor bronze and naval brass — which typically require upwards of six months to make it to production.
Vice President of Micro Precision Components Inc. Sally Coupal says that there is a way to shorten these lead times considerably, as if the parts were being made of more traditional materials.
"Instead of waiting for our customer to place an order and then buying raw material, which would have made lead time seven or eight months… we got them to place an order or give us authorization to go out and buy a certain amount of raw material to have on hand for the next 12 months to produce their parts from".
Then it became simply a matter of machine availability, making the lead time a more reasonable 10 to 12 weeks.
For customers who decide to give MPC authorization to do this, we can hold raw material for up to 12 months. Using our customer's forecasts, we were able to determine an optimal amount of material to order. Coupal says that for this client, having the material on-hand was invaluable.
"In this particular case it was really helpful to have the raw material because it was a new project that the client was launching and so they needed to have maximum flexibility for their component production".
Production had the raw material available for whenever our client needed the machines to run. By the time their first order for parts came in, the raw material was ready.
Our security industry client used phosphor bronze and naval brass, but many materials that are selected by customers for their hardness, magnetic properties, corrosion resistance, can also be acquired in advance with a raw material authorization.
The takeaway? Our client in this case didn't know that such a solution was possible. They knew we could handle their relatively large and highly complicated parts, but they didn't know that we could also make the production lead times more manageable with this simple solution.
WHEN YOUR LEAD TIME IS REDUCED FROM SIX MONTHS TO TEN WEEKS...